Shopping Cart
Your Cart is Empty
Thank you for your business!
You should be receiving an order confirmation from Paypal shortly.
Exit Shopping Cart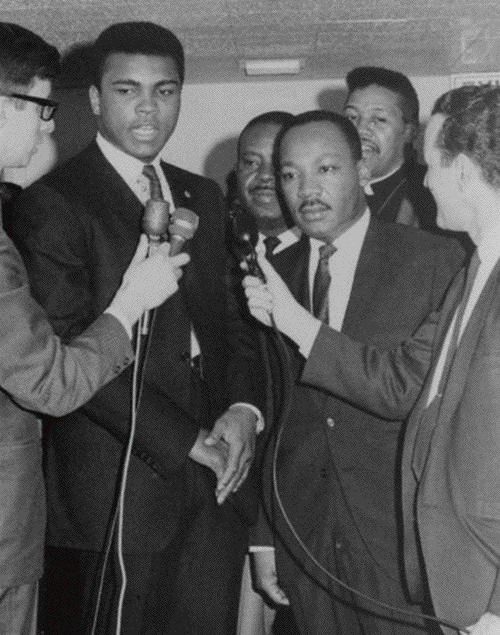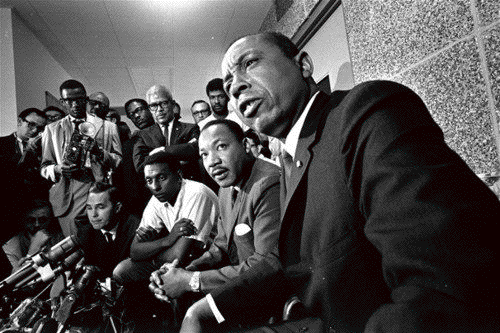 Martin Luther King's Assassins
A MLK Blog
by Eugene Stovall
Oakland, California, February 15, 2016
The other day, my wife smiled at me. "Did you see that the American Heroes Channel will air a broadcast on Martin Luther King' assassination?"
"Oh," I replied.
"Yes," she said. "They're going to focus on James Earl Ray and what motivated him to kill King."
James Earl Ray confessed to Martin Luther King's 1968 assassination, but was he guilty? In 1967, King alarmed America's secret government when he said:
"What do the peasants think as we ally ourselves with the landlords and as we refuse to put any action into our many words concerning land reform? What do they think as we test out our latest weapons on them, just as the Germans tested out new medicine and new tortures in the concentration camps of Europe? They must see Americans as strange liberators."
By 1977, Martin Luther King's family had received so many surreptitious communications hinting, suggesting and, even, asserting that James Earl Ray had not killed the Nobel Peace Prize laureate, that they asked Reverend Ralph Abernathy, the leader of the Southern Christian Leadership Conference, to learn the truth by visiting King's self-confessed assassin in prison. Among those accompanying the SCLC spokesman was William Pepper, an English barrister, a member of the American bar association and Martin Luther King's trusted confidant and legal advisor.
Ralph Abernathy, William Pepper and others visited James Earl Ray at Brushy Mountain State Penitentiary in Petros, Tennessee in August, 1977. But Martin Luther King's self-confessed assassin was a far different person then either Abernathy or Pepper expected. James Earl Ray was shy and soft-spoken. Never during the interview did Ray utter or even allude to the racist cant quoted in the media. Not only was James Earl Ray not the racist he was depicted to be, the interview revealed many other incongruities. The most surprising fact to come to light was that James Earl Ray knew very little about weapons. Ray's army record showed that his scores on the rifle range ranked him as an inept marksman. An expert marksman shot Martin Luther King.
When his government handler instructed Ray to buy the rifle that was to be left at the scene of King's assassination, James Earl Ray bought a .243 Winchester rather than the .3006 rifle that he was instructed to buy. Ray didn't know the difference. But the rifle that the real assassin would use to kill King was a ,3006. So his government 'handler' was forced to send Ray back to the gun store and exchange the .243 Winchester for the correct rifle. James Earl Ray was a petty thief, a burglar and a hold-up man; he was not an assassin.
After more interviews and in-depth research, William Pepper and Ralph Abernathy concluded that ___ even though they did not know what role James Earl Ray did play ___ he did not shoot Martin Luther King from the bathroom window of Jim's Grill in Memphis, Tennessee on April 4th 1968.
After exhaustive research and hours of interviews, William Pepper filed a lawsuit against Loyd Jowers in the Circuit Court in Tennessee as the central planner in the government's assassination of Martin Luther King in 1979. The case was assigned to Judge James Swearingen and went to trial twenty years later in 1999. For the first time in US history during the 30 day trial, 70 witnesses and 4,000 pages of transcript recorded the complete story of how the government planned and implemented the assassination of Martin Luther King. The complete transcript of the trial is found on the King Center website ___ thekingcenter.com ___ but William Pepper tells the entire story in his book, An Act Of State: The Assassination Of Martin Luther King.
Though they were involved, the military did not kill Martin Luther King. But because the government was not going to allow King to leave Memphis, alive on April 4th, 1968, a military 'hit' team was sent to Memphis as a backup. If the 'private' contractor didn't carry out the 'hit,' the military would do it.

The military snipers sent to Memphis in 1968 had a lot of experience killing black people. These were turbulent times. Cities all over America were burning. The team sent to Memphis had been in Detroit, Newark, Tampa and L.A. They received photographs and bios of the black leaders, radicals and others that the government wanted dead. Like similar 'hit' teams, the Alpha 184 team sent to Memphis was trained to kill during the confusion caused by the rioting in many black communities. Alpha 184 and other military units were part of an on-going military covert program to suppress dissent and disrupt protests even if no violence had occurred.
The six members of Alpha 184, were briefed at 4:30 AM on the day of King's assassination at Camp Shelby Joint Forces Training Center (CSJFTC) located in southern Mississippi near Hattiesburg. Camp Shelby trained Army reservists, as well as active members of the Army, Navy, Marine Corps, and Air Force. Alpha 184, composed of two three-man squads, was shown photographs of their targets. One squad's target was Martin Luther King; the other squad's target was Andrew Young. Alpha 184 received another briefing upon arriving in Memphis. Then they took up their positions. Though the team was fully prepared to kill their black targets, they never received the 'go' order. Instead when they heard the kill shot, each squad believed one of the other guys had fired too quickly. Later, back at Camp Shelby, Alpha 184 was told that 'some wacko civilian' had actually shot King.
Martin Luther King was shot from the bushes behind Jim's Grill, not, as stated in the official report, from the bathroom window. A police officer shot Martin Luther King. Frank Liberto, a member of the Carlos Marcello crime family, who operated a wholesale food business in Memphis, owned Jim's Grill. Loyd Jowers owed Frank Liberto a favor. Liberto paid Jowers $100,000 and gave him complete use of the Jim's Grill facility for planning and staging the assassination. Besides the mafia killers, the assassination team included a number of Memphis police officers. One of them, Marrell McCollough, a black cop, served with the Central Intelligence Agency before becoming an undercover Memphis police officer early in 1967. On June 16 1967,the US Army reactivated Marrell McCollough ___ assigning him to the 111th Military Intelligence Group.
Alpha 184 knew nothing about the Mafia operation that preceded them. The Memphis Police Department covered up the assassination. The FBI controlled the investigation and covered up the government's involvement. And like, Lee Harvey Oswald, a government 'handler' recruited James Earl Ray to be the government's 'patsy.'
/